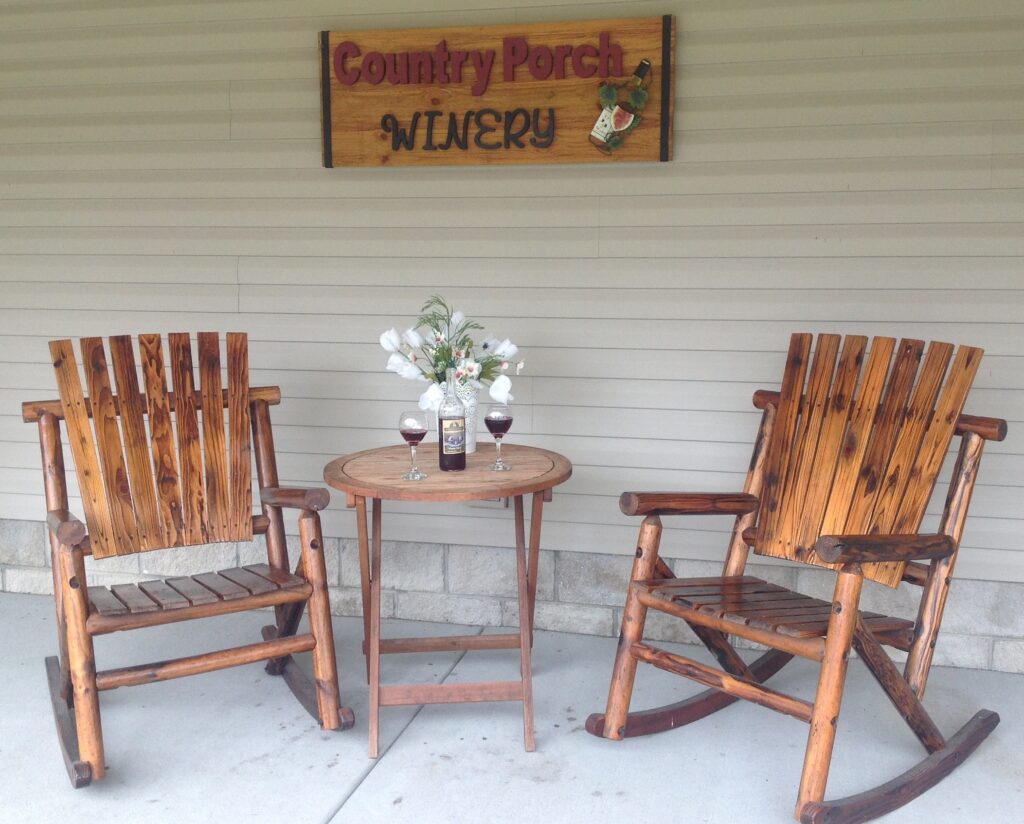 Our winery started in 2008 after opening a wine making store at our Cortland Wine Cellar Warehouse.
With help from Local Winemaker (whom we happen to meet on vacation in the Bahamas …!)
We started teaching classes on "how to" take fresh juice and make homemade wine.
We enjoyed making wine and meeting all the great people so we started the process of building and opening Country Porch Winery in Bazetta / Cortland. We wanted to have a very comfortable, relaxing, and unique small winery. Creating a place for friends & families to gather and enjoy time together.
Our winery is located in the heart of Trumbull County on State Route 305 between Rt 5 & Rt 11 . Easy to Find, Hard to Forget.
We hope you find our winery and enjoy our hand crafted wine and freshly made food.
We strive to make you feel welcomed and in a relaxing enjoyable atmosphere.
find us at:d
330-638-0000
2282 Wilson Sharpsville Rd
Cortland, OH 44410
OPEN YEAR ROUND (Seasonal & Holiday Hours Vary)
Monday – Tuesday Closed
Wednesday – Thursday 4-9 PM
Friday 2-9 PM Saturday Noon -9 PM
Sunday Private Parties Only